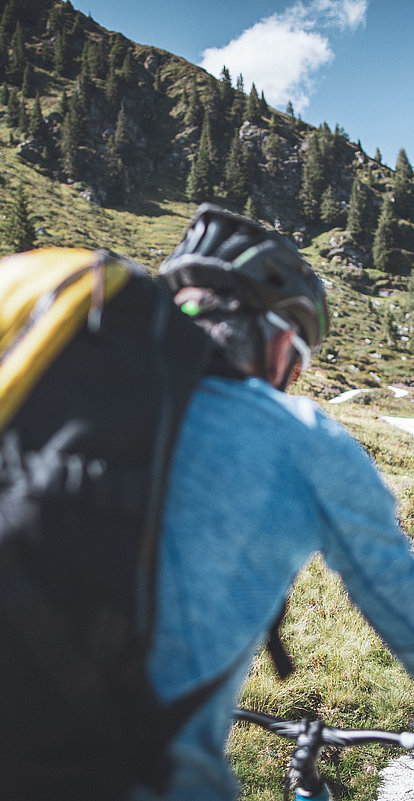 With the wind in your hair
and a smile on your face
CYCLING IN SOUTH TYROL IN RIDNAUN
Over gravel paths, sandy forest floors and cracking twigs: Cycling in South Tyrol is varied. Even on a racing bike, you can get close to nature - and panoramic views are guaranteed!
Look forward to the mysteries of the valley, the mountain romance and many unforgettable stages during your cycling holiday in South Tyrol.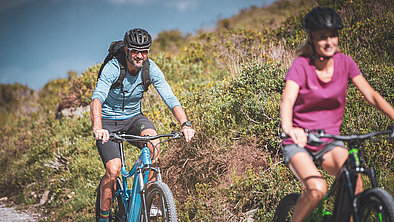 Every pedal is a pleasure. With our rental e-bikes, your tour becomes child's play.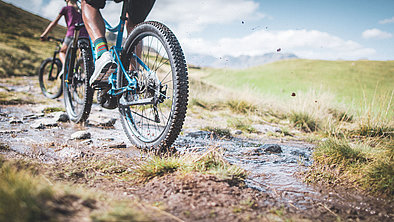 The majestic mountains can be conquered on foot, but also on wheels.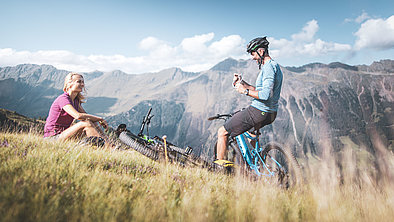 By MTB to Sterzing or racing bike to the provincial capital? Everything is possible.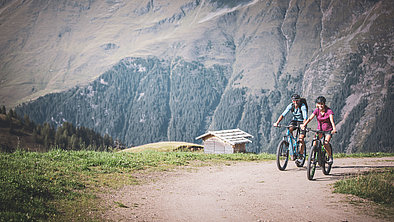 Whether it's a track through the forest, a forest path or a flowing trail, there is never a shortage of routes.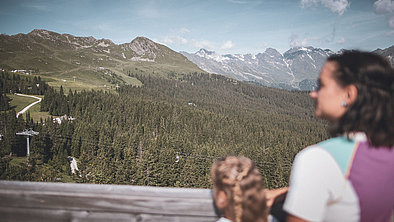 Do you need a tour tip? We are always on hand for a good bike tip.