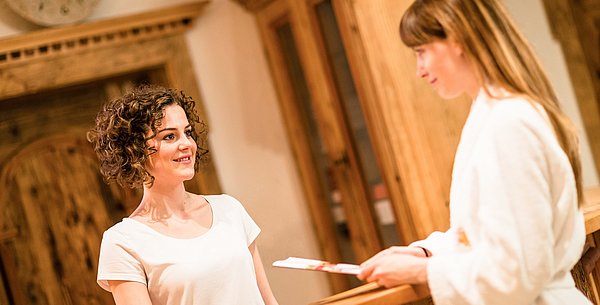 Treatments for Him and Her
Radiant beauty
Let the competent staff of our beauty farm pamper you from head to toe with wholesome massage treatments and fragrant lotions in a soothing, relaxing atmosphere.
Wellness Treatments for a New Splendor
Relaxation made easy
Spend a holiday at our 4-star spa hotel in South Tyrol and pamper yourself with soothing massages, regenerating facials and rejuvenating body packs. Our spa menu offers all you need to boost your own beauty and well-being.
Whether you choose a massage, a bath, a wrap or a beauty treatment, our staff will give you a radiant look and enhance your natural beauty. Feel special, and let it show!