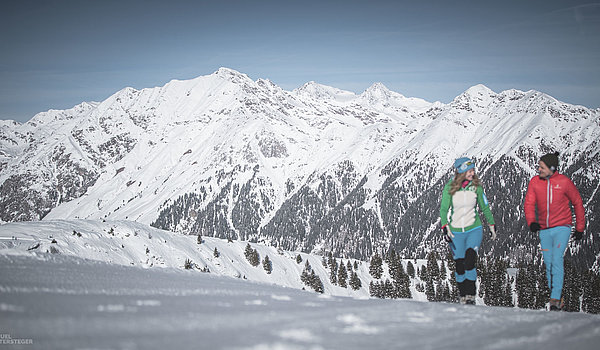 Peace, Quiet, and White Expanses
Snowshoeing in Ridanna
Sleeping beauty under a pure white blanket
Be the first to leave your tracks on the pristine expanses as the sun turns the snow into a glittering sea – there is something magical about snowshoeing in the Ridnauntal Valley.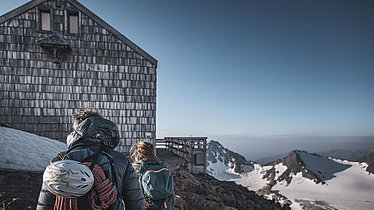 The Whisper of Winter in South Tyrol
Idyllic winter treks in the Ridnauntal Valley
When the Ridnauntal Valley dons its white cloak and an otherworldly quiet falls upon its landscapes, there is nothing more rewarding than a pleasurable winter trek or snowshoe hike. Luckily, there are numerous winter routes that negotiate the most picturesque specks of the valley.
Our Alpine guides will accompany you as you trek through white meadows and snowy forests, heading up to our mountain huts. Speaking of which, do not miss the weekly guided snowshoe hike to the Zunderspitzhütte – a cozy, quaint atmosphere and mouth-watering culinary specialties await you!