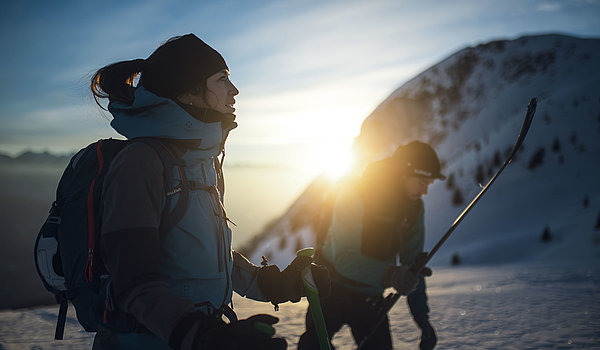 Two Sides of the Same Emotion
Ridanna – A Biathlon Hotspot
A burst of adrenaline to winter holidays in South Tyrol
Keep calm, concentrate and keep your eyes on the target. Biathlon is an engaging and fascinating combination of Nordic skiing and rifle shooting. The Ridnauntal Valley is an engaging and fascinating destination for Nordic skiers and biathlon athletes alike.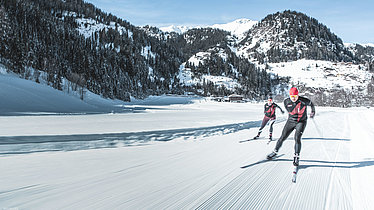 The Local Charm of the Biathlon
A mix of suspense, action, and fun
The biathlon stadium in Ridanna/Ridnaun is a meeting point for beginners, amateurs and professional biathlon athletes alike. It is not for nothing that every year the best biathletes in the world come here to train in preparations for competition. But the Biathlon Center is not only an optimal training ground: in the past it has also hosted a number of high-profile competitions.

The center offers taster courses for the non-initiated who wish to experience this thrilling combination of Nordic ski and rifle shooting. Requirements: a certain amount of skill and absolute focus.