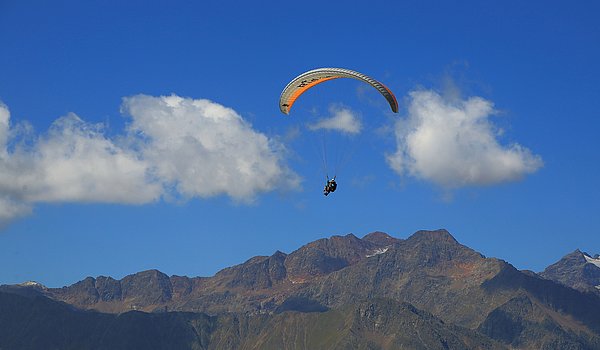 Free as a Bird
Paragliding in South Tyrol
Unforgettable experiences with your feet off the ground
Gliding over deep gorges, azure waters, lush green surroundings, and towering mountains – what a feeling! All it takes is a tandem paraglider. Enrich your holiday in South Tyrol with the overwhelming emotion of flying (almost literally) as free as a bird.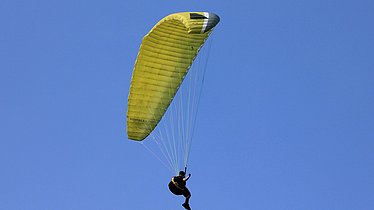 With your head in the clouds
Paragliding in the Ridnauntal Valley
Who has never dreamed of flying?

If you are looking for the perfect mix of breathtaking views and adrenaline, we recommend that you try paragliding here in South Tyrol. The Ridnauntal Valley is regarded as a paragliding hotspot – and for a good reason. Intrigued? Contact the paragliding club Ridanna/Ridnaun to book your tandem flights!